Everything You Need To Know About Fazlani Foods Ready-To-Eat Packaging
When picking out our meals, it is vital that we check the packaging as well as the ingredients used.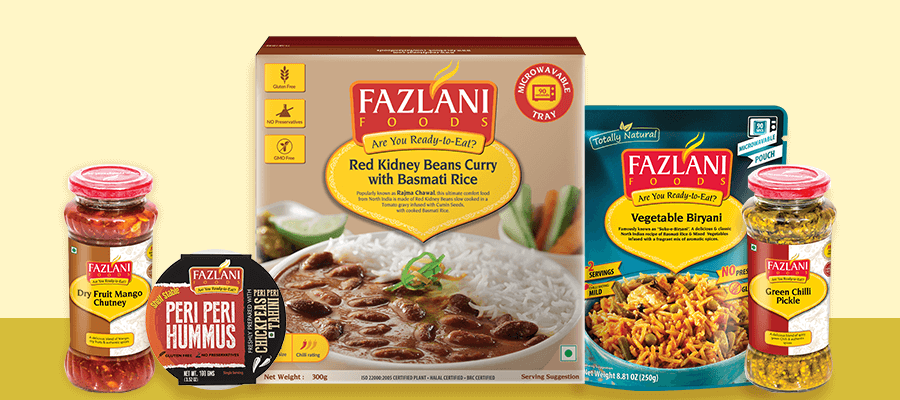 Food grade packaging is all the rage at this moment and rightly so. To put it simply, a food grade container is one that will not transfer any toxic substances to the food that it holds. With the use of cutting-edge technology, Fazlani Foods is a Ready-To-Eat brand that prides itself in its high quality food grade packaging.
Be it rice, curries or desserts, you name it and Fazlani Foods has it. The list of products offered by Fazlani Foods under ready to eat category is as follows:
Pickles
Chutneys
Curries
Rice
Soups
Pastes
Sauces
Desserts
Fazlani Foods' pickles and chutneys are available in high-quality glass bottles with tight caps. The curries are available in three layered pouches –
Polyester (PET) which makes the packaging glossy and rigid for durability.
Nylon (bi-oriented Polyamide) that makes it puncture resistant to improve its hygiene and avoid any spillage.
Polypropylene (CPP) which is a food-grade cast for the sealing layer.
The desserts come in a microwaveable container which is food grade too.
Fazlani Foods uses high-quality packing materials to seal every food item with the nutrients it is loaded with. This makes the products convenient to use and travel with.
Want to browse through the entire range? Please read www.readytoeat.com