Here's Why You Should Try Fazlani Foods Ready-To-Eat Black Bean Soup
Our hectic lifestyle is compelling us to move towards the modern, convenient "One Click" era. Owing to the enormous workload and strict deadlines, people are left with absolutely no time to make a nutritious meal from scratch. Ordering junk food has become the latest food trend and this one does take a toll on our […]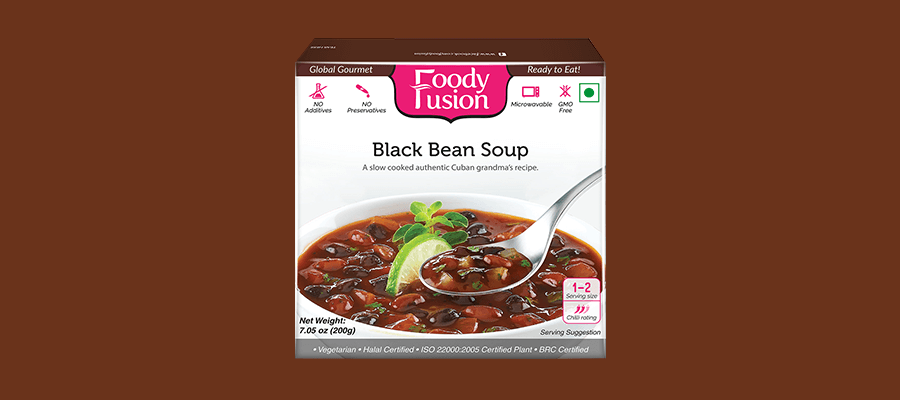 Our hectic lifestyle is compelling us to move towards the modern, convenient "One Click" era. Owing to the enormous workload and strict deadlines, people are left with absolutely no time to make a nutritious meal from scratch. Ordering junk food has become the latest food trend and this one does take a toll on our health.
Fazlani Foods is a Ready-to-Eat brand whose main focus is providing working individuals with delicious, wholesome meals that are convenient to create and eat. Their soup range is second to none and the black bean soup is definitely one worth trying out.
Health experts state that black beans are an affordable source of fiber and protein. They are also a rich source of antioxidants, minerals and vitamins.
The best part of Fazlani Foods' Ready-to-Eat Black Bean Soup is that it is not time-consuming. All you need to do is microwave the pouch for two minutes and serve while it's still hot. These healthy beans are high in soluble fiber, which is a kind of dietary fiber that is linked with fighting cardiac diseases by helping balance cholesterol levels.
Overall, the Black Bean Soup is a great one to try out and you should definitely add it to your shopping cart.
If you want to browse through Fazlani Foods superb soup range, please visit www.readytoeat.com