Ready-To-Eat Soups, Curries and Rice That You Need to Try Out
Fazlani Foods and Foody Fusion are saviours for the foodies out there who either don't know how to cook or don't have the time to use their culinary skills. Fazlani Foods is one of Indias' leading Ready-to-Eat brands which focus on creating delicious, nutritious food that you can have in minutes. Mentioned below are some […]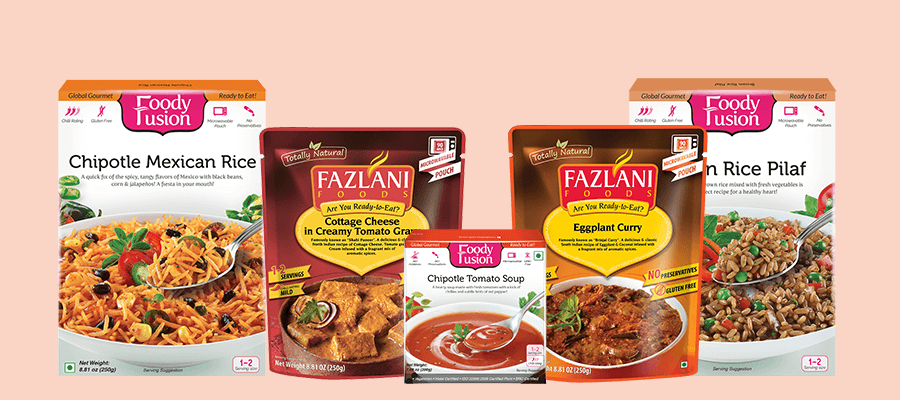 Fazlani Foods and Foody Fusion are saviours for the foodies out there who either don't know how to cook or don't have the time to use their culinary skills. Fazlani Foods is one of Indias' leading Ready-to-Eat brands which focus on creating delicious, nutritious food that you can have in minutes.
Mentioned below are some Ready-to-Eat products that you need to try out.
Soups – Foody Fusion offers three delicious soups in their ready-to-eat category. The soups are Black Bean Soup, Cajun Red Beans Soup, and Chipotle Tomato Soup. These soups are available in hygienically packed boxes with a microwaveable container and a lid.
Curries – Fazlani Foods offers eight delectable curries which can be prepared in 2 minutes. They include Aloo Mutter, Amritsari Chole, Brinjal Curry, Dal Makhani, Dal Tadka, Palak Paneer, Rajma Masala, and Shahi Paneer. These curries come in high quality, food-grade microwaveable pouches that are punch resistant. You can heat the curry in the pouch itself by just cutting it near the seal and heating it in the microwave for 2 minutes.
Rice – Foody Fusion and Fazlani Foods both have a list of delicious rice dishes to offer. Foody Fusion offers  Brown Rice Pilaf and Chipotle Mexican Rice These rice delicacies are available in hygienically packed boxes inside which there are sealed microwaveable packs that can be heated for 2 minutes in the microwave before serving. Fazlani Foods offers Steamed Basmati Rice and Subz-e-Biryani under Ready-to-Eat rice categories. These rice dishes are available in high quality, punch resistant, food-grade microwaveable pouches which can be cut open below the seal and heated in the microwave for 2 minutes before serving.
To know more about the food offered, visit www.readytoeat.com