The Base Of Indian Cuisine
Indian cuisine is known for its unique flavours that are derived from the various spices used in their food.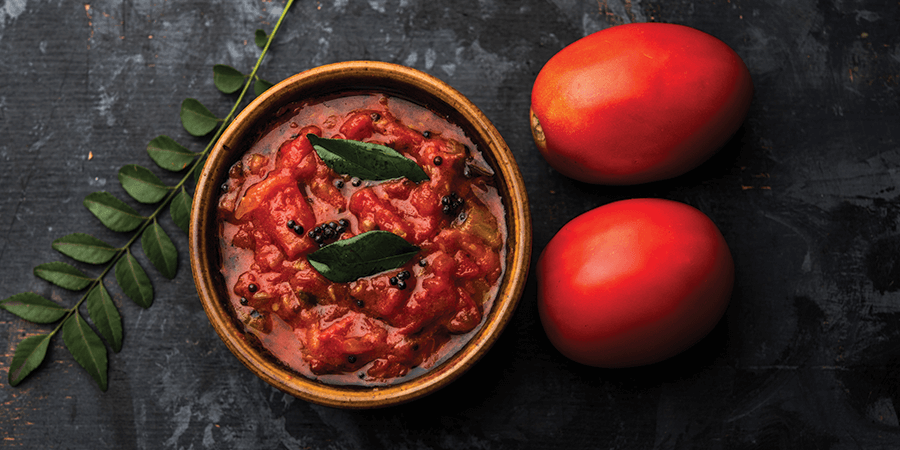 Regardless of the type of dish you make, the spices and pastes that you use as a base could make or break your dish. A good paste is a key part of every Indian delicacy. The following are two must-use pastes if you plan on cooking an Indian meal anytime soon. 
Ginger and Garlic Paste

–

Curries are an integral part of Indian cuisine and at the base of these delicious meals is none other than ginger and garlic paste. Today, ready to use ginger and garlic pastes are available in the market which makes the entire cooking process more convenient. It is used in almost every dish, making it one of the most widely used pastes in Indian cuisine. Whether a red gravy or green curry, ginger and garlic paste is added to both.
Tomato and Onion Paste

–

Tomatoes and onions are commonly used to prepare Indian gravies and curries. The paste adds a lovely red colour and thickness to the gravy. The use of tomato and onion paste is also common but the amount varies according to the taste and flavour required for a specific dish.
With the use of cutting-edge technology, Fazlani Foods has a wide range of pastes for you to choose from. To check out this range, please visit www.readytoeat.com.