The Ultimate Food Hack
Want to cook a meal from scratch but don't have the time or the ingredients for it? Fazlani Foods has got your back. With their Ready-to-Eat sauce range, you can now make mouth-watering dishes in minutes. Whether you're in the mood for Chinese, Thai, or Indian cuisine, Fazlani Foods has it all. Listed below are […]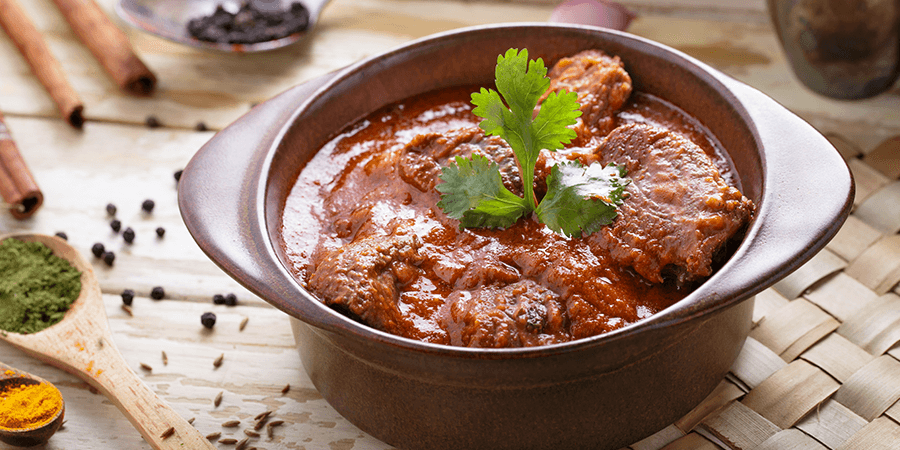 Want to cook a meal from scratch but don't have the time or the ingredients for it? Fazlani Foods has got your back. With their Ready-to-Eat sauce range, you can now make mouth-watering dishes in minutes.
Whether you're in the mood for Chinese, Thai, or Indian cuisine, Fazlani Foods has it all.
Listed below are some product favourites that you definitely need to try out.
1) Rogan Josh Sauce
Rogan Josh is a delicious Indian dish that is made with chicken or lamb. Fazlani Foods' Rogan Josh sauce is made with the finest ingredients in the market. In order to make this dish, all you need to do is fry the chicken or lamb in oil, add the Rogan Josh sauce and 50-70 ml water, and let it simmer for 10 to 15 minutes. That's it! Your authentic Rogan Josh is ready. This dish can be served with Fazlani Foods' Ready-to-Eat Basmati rice or with some roti.
2) Manchurian Sauce
Who doesn't love Chinese food? With our Manchurian sauce, you can now create the perfect Manchurian dish at home. All you need to do is –
1.       Heat 20 gm. of refined oil in a saucepan.
2.       Add 285 gm. Chicken (Boneless) or 285 gm. Vegetables and stir fry until the chicken pieces/veggies become golden brown. (Approx.7-8 min.)
3.       Add the entire content of jar of Fazlani Foods Manchurian sauce.
4.       Add ½ Cup (50 -70 ml) of water and simmer it for 10-15 min, stirring occasionally.
Voila! Your food is ready.
3) Thai Green Curry Sauce
Thai food is a cuisine that most Indians like to eat. With Fazlani Foods' Thai Green Curry Sauce, all you need to do add chicken, a little water, and let it simmer for 10 to 15 minutes. Before you know it, your Thai Green Curry is ready to serve.
To browse Fazlani Foods sauce range, please visit www.readytoeat.com