About Fazlani Foods
Experience a world of flavour with
Fazlani Foods Ready-to-Eat Range.
Indulge in a delicious range of vegetable curries, rice delicacies, combo tray meals, hummus, ready to cook sauces & pastes, soups, desserts, pickles & chutneys and seafood. Our food is curated by experts, from freshly sourced ingredients.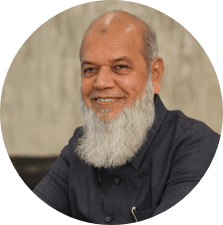 Dr. Abdul Kader Fazlani
Group Chairman
Group Chairman
'Fazlani Foods', a brand from the 'House of Fazlani', started with a dream to go global with its authentic Ready-To-Eat Indian Cuisine.
The whole idea was to address the two most important factors in today's time – Health and Convenience. This vision leads us to the packaged healthy Ready-To-Eat and high on convenience food. All of this was possible only with the recent technological advancement in the Food Industry.
Quality and innovation have helped us stand strong – both undoubtedly are the core for Fazlani Group.
And with three most important C's – Create, Contribute and Collaborate – We are here to carve a niche within the ecosystem.
One of the pioneers in the industry, we aim to keep challenging ourselves at every step and setting higher standards, looking forward to revolutionizing the consumption of healthy and delicious food across the world.
Today we have successfully built a large consumer base around the world fulfilling their taste buds with our offerings.
Happy Eating!
Dr. Abdul Kader Fazlani
Group Chairman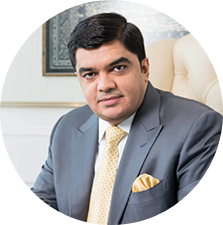 Iqbal Fazlani
Managing Director
Managing Director
Progress for Fazlani Exports Pvt Ltd is to implement life-changing and meaningful ideas. We believe that without deviation from the norm, progress is not possible.
With a vision to adding convenience and ease in today's consumers everyday life, we have taken a step forward to introduce 'Fazlani Foods' Indian Ready to Eat delicacies to the world for a healthier tomorrow. We believe that keeping consumers convenience as the core objective of our businesses will always help us develop meaningful products that will add value to their lifestyle.
Global consumers are actively seeking ways to keep pace with an accelerated lifestyle. Fast moving lifestyle is top of mind as we chase ways to overcome everyday obstacles to effortless living, then why not make life easier with effortless cooking.
For decades, we've been able to earn your trust and confidence by consistently providing you products that stand for unmatched quality and impeccable service, with a passion to deliver.
'Fazlani Foods' aims to set realistic consumer expectations, and then not to just meet them, but to exceed them — preferably in unexpected and helpful ways.
Iqbal Fazlani
Managing Director
vision
Fazlani Foods was started with the vision to provide convenience and taste along with impeccable quality.
mission
Our mission is to bring our Ready-to-Eat products into everyone's kitchen at a global level. We endeavor to provide people around the world access to delicious and healthy food without the hassle of cooking.
OUR APPROACH
The Philosophy and Approach behind our Ready-to-Eat Range is quite simple - provide delicious, nutritious food, without the hassle of cooking.
We have conducted extensive research into the daily nutrient requirements and taste preferences of different people from different walks of life across the globe. After a thorough understanding of this, we have come up with the perfect combination of delicious and nutritious food which is also incredibly easy to make! With our diverse and delightful Ready-to-Eat Food Range, time shortage shall never again stop you from having access to tasty, nutritious food!
CERTIFICATION
To achieve and maintain high quality standards, Fazlani Foods implements and complies with all major international assurance and health qualifications and certifications.